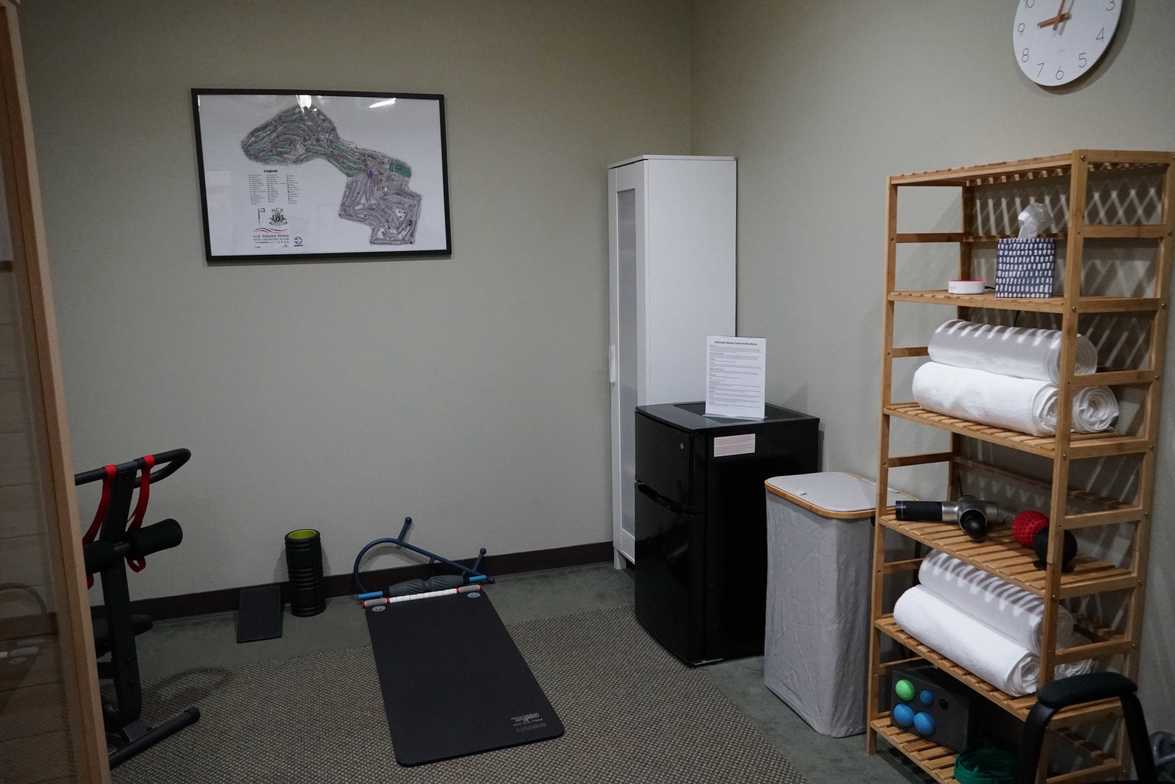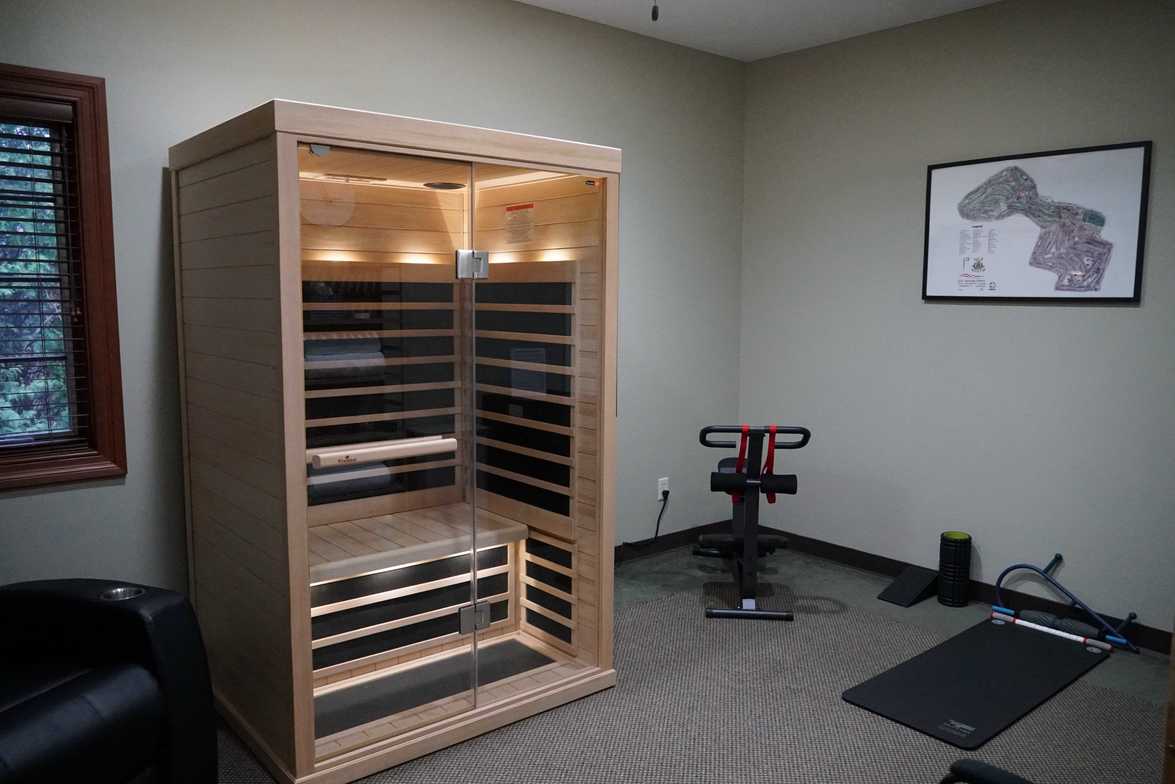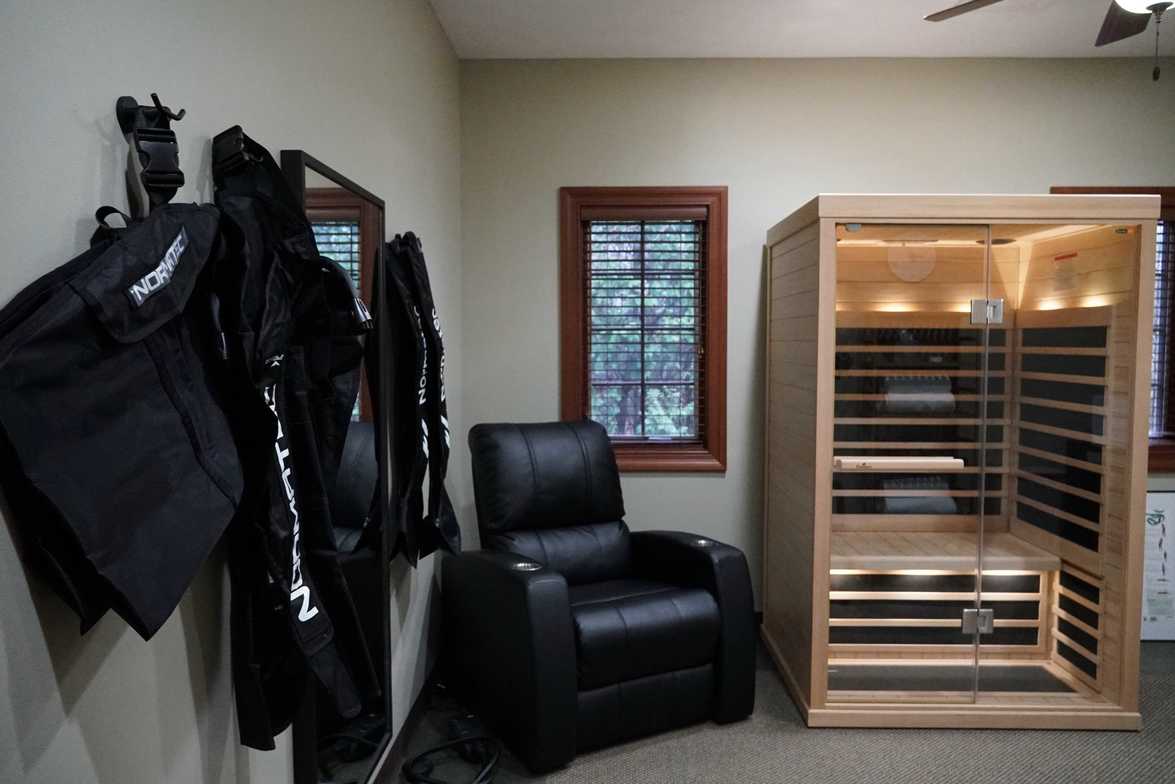 Infrared Sauna
Treat Yourself to Healthier Infrared
Treating yourself to the relaxation and detoxification benefits of infrared technology is now safer than ever. Pure Infra saunas have the lowest electromagnetic radiation (EMR) and electrical field (EF) signatures of any infrared delivery system available—levels far below even Sweden's tough radiation standards. And the exclusive EvenHeat™ system makes sure every single part of you is warmed evenly—providing added comfort and true full body detoxification without the worry of excessive exposure to EMR and EF.
NormaTec Recovery System
The NormaTec Recovery System is an air pressure massager intended to temporarily relieve minor muscle aches and/or pains, and to temporarily increase circulation to the treated areas. Partnering up with USA Triathlon, USA Cycling, and many professional sports teams, NormaTec Recovery Systems have become part of the daily routine to help elite athletes recover faster from workouts and speed up injury rehabilitation.
The benefits of the NormaTec Recovery System are very similar to that of massage:
Reduces recovery times after workouts
Improves joint movements and flexibility
Reduces spasms and cramping
Increases circulation to the area, which also speeds up healing time
Promotes tissue regeneration
Stretching and Mobility Station
Working on flexibility and mobility has never been easier! Whether you go through the protocols on the Assisted Stretching Machine or utilizing the many massage and mobility tools - The Recovery Room has everything you need to loosen up those tight muscles and joints.
Recovery Room Memberships
A Recovery Room Session as part of a monthly membership includes the use of the Infrared Sauna (up to 30 minutes) and 30 minutes of NormaTec OR the stretching station.
Standard
$29/month
1 Session per week
Premium
$59/month
Unlimited Daily Sessions
PLUS discounted add-on services and Thorne nutritional supplements